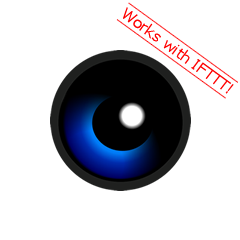 Video surveillance for the IOT
Runs as a windows service with full web based UI
Motion detection and recording (H264)
Works with practically any camera
Portable (no install required)
End to End SSL keeps your video totally safe
Remote access works anywhere with an internet connection
Agent is our video surveillance application designed for the internet of things. Agent is optimised to use minimal CPU and offload processing to the GPU (if available). The User Interface for Agent is available via this website*. Agent has full IFTTT compatibility so can integrate with the IOT universe. Remote access will work anywhere with an internet connection (no port forwarding required). Agent also features end-to-end SSL which means your video is totally secure.
Agent is portable - just unzip it to the folder you want to use it. See the readme.txt file in the download for setup instructions.
Agent requires the .NET framework 4.5 to be installed.
Latest Version: v1.4.5.0. Works on Windows 7 and above. Change log
Are you a hardware distributor?
You can use our online platform to generate serial numbers for automated connections. This enables you do full plug and play installs. To get started:
Download Agent (above) and unzip it to a folder on your computer
Generate a serial number and save it inside the root Agent directory*
Copy the Agent directory with the serial number file to the device
Run Agent-install-service.bat on the device
Distribute your hardware with the serial number from step 2 and a link to the claim page: https://www.ispyconnect.com/claim
Your customer can then just plug your device into their network and go online to claim and access the device via our website.
* You will need to generate a new serial.txt file for each install.