iSpy is the world's most popular open source video surveillance application. It's compatible with the the vast majority of consumer webcams and IP cameras. With more than 2 million users worldwide, iSpy works with more cameras and devices than anything else on the market.
Started back in 2007 the software has continually evolved and improved to become a robust, feature rich solution.
The number one use of iSpy is small business security, but home monitoring, neighborhood watch, nanny-watch and mobile access through iSpyConnect.com are valued features.
Facial recognition and detection of changes in lighting and audio offer the subtleties that set the software apart from competitors.
Getting started with iSpy is easy: all you need is a webcam or IP camera connected to your computer or network.
iSpy connects to the camera and shows the live view. You can then define specific areas of the video that iSpy should watch for movement, and set a threshold value for the amount of motion that would trigger automatic recording. iSpy can also operate in always-recording or manual-recording modes and supports scheduling and remote access (with an iSpyConnect subscription)
iSpy was designed to provide a low-cost alternative to expensive surveillance systems. It has become a highly scalable application that can be tailored to record and take actions on specific incidents as defined by the user either locally or remotely.
---
Note that as of January 2022 iSpy has been superceded by our new platform Agent DVR. We took what we learned from developing iSpy and built an all new video surveillance platform from the ground up that works cross platform using the latest technologies. Whilst Agent DVR isn't open source due to licensing constraints we'll continue to provide downloads, security updates and bug fixes for iSpy.
Download
Contact Us
Open Source Projects
iSpy uses adapted open source code from the following projects:
Available Languages
English, Nederlands, Deutsch, Español, Française, Italiano, 中文, 繁体中文, Português, Русский, Čeština, Polskie
Translator Credits
Our software is developed by Developer In A Box, Australia.
Testimonials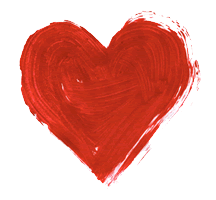 AWESOME!!AWESOME!!AWESOME!! I've been looking for software like this. I Love It! Thanks!
This is by far an awesome program and concept. I love it. Very simple to install and setup. I'm using a multi cam setup between 2 computers. I love it it a lot will be spreading the word about your product and service. Thank you
Must say its the best cctv software i have ever used works perfect. Well done to you. :-)
Its you that i am looking for!!! i kept on ignoring you guys and downloaded several software and finally got tired of looking for the software i am loking for, and i ran across your website again and here i am!! loving your software for the first hour of using it! thanks
I LOVE YOUR SOFTWARE, works great with no bugs/problems !!
I just downloaded the product to try since our office had seen items missing for the last couple of weeks. I caught the thief on the second day after setting your software up on my desktop webcam! Truly amazing and simple product. I'm going to set this up at home and contribute to the cause as soon as I can!
Dude, I could KISS YOU!!!!!!!! Thanks for implementing HTTPS!! I'm actually able to see our cam feed and historic data on my tab. Please let me know if I can do anything for you, like a review, rating or whatever.. You rock!
I work in the security industry with professional CCTV systems, and even though I have access to these enterprise CCTV systems trough work, I still use iSpy at home. It does it so much better then all of the expensive enterprise system I've tested in my line of work. It has one of the best motion detection I've seen and the easy of use together with the documentation makes this a winner.
ISPY is the MOST stable camera software I have ever used. I have tried them all, but ISPY beats them hands down! Thanks for such a great product!
Your excellent software has made my life a lot easier. After searching the web for a simple, free application to monitor a single camera, I tried almost a dozen before iSpy, and it is, hands down, the best!
After testing commercial offerings and having them fail with low bandwidth connections, iSpy Connect was the only software app that could handle remote IP cameras properly and I've been running it without issue for weeks now. Somebody please buy the developer a beer! These guys rock.
Amazing piece of software, really has been useful and has a lot of good features. so happy i found it :)
I just wanted to say that iSpy is definitely the BEST software (not just for DVR capabilities, but in general) I've EVER used!
I just would like to say that I am totally and completely impressed with the iSpy software. I believe it is absolutely on the cutting edge of personal home and personal business security. And I have placed a link to the iSpy website on my blog/journal. Keep up the great work. Many thanks.
This program made me 3,367$ when i caught some drunk smash into my parked car luckily it was all on camera and his insurance sent me a fat check after watching the video! Thanks ISPY
This software is a masterpiece! thanks
Thanks for the software very useful lots of amazing functions
Much better than all commercial software I have tried so far!
I am thoroughly impressed with iSpy - I didnt manage to crash it a single time in my tests so far! This is an amazing piece of software.
You have an awesome software!!! Thank you!!!
Dude! Your software kicks ass. Congratulations.
This is an incredible application. I recently switched over from zoneminder and don't foresee switching back.
I LOVE your product!
You have a fantastic program! Thank you for providing the nerds wet dream of a surveillance program :-)
In over 20 years in the computer industry I have never donated to support "free" programs. I must say you are the first and deserve every bit of it and a lot more if I could afford it. iSpy is everything I needed in security software and it works better than anything I have paid a premium for in the past. Keep up the great work and I hope others see the value in your superb efforts and compensate you for it as well.
I have to say it is the best software by far which I have seen.
To state that I am extremely impressed at the amazingly fast response and fix/release turnaround would be an understatement.
I'll be recommending it to everyone i know, because after using almost everything available, the only program that comes close is visec, which is so expensive id rather get robbed, and this is the ONLY software, that actually DOES, what it claims to do keep it up!
How did you make it so damn simple and easy??? I bought a F-Link Camera DCL-930. Great camera, great features, easy set up BUT lousy software. In searching for software, I found your site from a camera review on Amazon where you software was highly recommended by a buyer of another camera. What he said was factual to the max so I went to your site, read and said YES, this as to be it. And right I was..... I also wrote D-Link and told them they should use your software as yours was simple, easy and right on. Thank you, John Piquette
I was truly amazed at the accuracy and power of the motion detection. Thank-you.
Hi, I just downloaded iSpy and I am totally amazed!
I tried Zoneminder, but iSpy really just blew it out of the water :)
Excellent software. You nailed it..!!
Brilliant product
Sean, Let me start off by saying I love what I've seen from iSpy so far. I love it so much I'm learning C# just to work on it.
This is an excellent and most useful product, excellent work!! 10/10
This is some awesome software, and it blows the old security software at my work out of the water.
Firstly, can I say how excellent your software is!...
Clearly an excellent bit of software.. much better interface and features than others ive tried.
This is a great piece of FREE sofware.
Thank you for making this great application
Thanks again for making this open source application and keep up the good work.
Thanks for developing such a great product!
Thanks for a good home owners security monitoring software.
Very nice product, best I have seen in a long time. Thanks!
Thanks for the awesome help!
Btw, great software. I've been looking for a replacement for Zoneminder and this application shows great potential.
I have been using this program for a few days now and "hats off" to you for a great program.
Firstly, thanks for a very useful and easy to use software package...
Thanks for the increase in stability over the last couple of weeks. Someone has been working very hard.
Fantastic!!
Love the program. Thanks for the latest release.
Thanks for that cool open source project
Great job on the program by the way, keep up the good work.
Thanks for this cool software
I've installed this a few days ago. Works great!
I've just discovered that you can have multiple cameras on each machine as well, excellent. Thanks very much, this is such a great tool.
I can say it is much better than zoneminder linux and much better than other cctv systems i know also very expensive ones
iSpy is an absolutely astonishing program! Not only it's free but it also works better than many pricey analogues.
We want to thank everyone who contributed to this wonderful product.
This software seems to blow Logitech's out of the water.
I have not used another webcam security software to date and I don't see that I would have any reason to. Everything is working flawlessly.
I am handicapped, I use my Ispy to keep an eye on my house. If I hear a noise I simply look at my monitor and know exactly what is going on. I am on a limited income so I can't afford a large home system. So i picked up some old webcams from yard sales. I made my own usb extension cords out of phone cords. I run six cams on one desk top. Thank you so much for such a wonderful software. P.S. I show off my system to everyone and brag about your software daily. Thanks again King Pakratt
We are very impressed about the development of this software, one more changing from zoneminder to ispy.