Picture in Picture
Picture in Picture:
You can add multiple video feeds as overlays on an existing camera using ispy's picture in picture features. You can access this from the first tab when editing a camera. The overlays don't interfere with ispy's ability to detect movement. To add an overlay you need to first add the overlay video feed into ispy as another camera.
Adding Overlays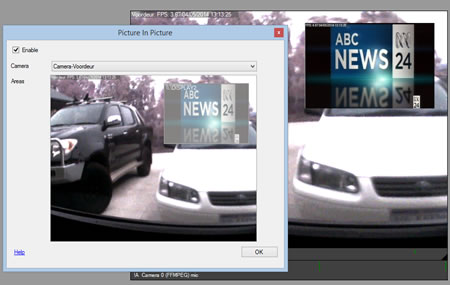 Enable: Enable or disable picture in picture
Camera: Select a camera to add as an overlay.
Areas: Use the mouse to draw out an area for the selected camera. You can add multiple overlays by selecting a camera, drawing out an area and then selecting a different camera. To delete an area just click and drag it outside of the preview window. You can also resize areas by click-dragging on the corners of the overlay.