Themes let you customise the look and feel of every part of the Agent user interface.
To edit the theme, click on Account Menu () - Theme Settings.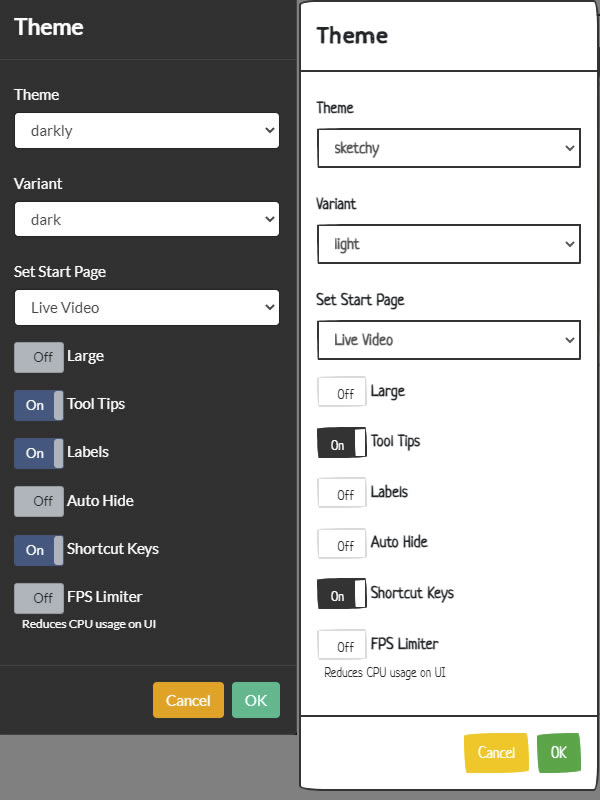 Theme: Choose a theme. There are around 20 to choose from!
Variant: Themes have dark, primary and light variants. This mainly affects the top bar and tool bar colors.
Set Start Page: Choose a View to start on, from Live, Timeline, Recordings, Photos, Floor plans or Virtual Reality.
Large: Enabling this makes all buttons and text larger (great for high resolution screens)
Tool Tips: Turn Tool Tips on or off. Tool tips show hints at actions and shortcut keys when you mouse over controls.
Labels: Turn display of object names on or off on the live view.
Auto Hide: Automatically hide the tool bar on the live view (to increase screen space).
Shortcut Keys: Turn shortcut keys on or off. With this off shortcut keys won't work.
FPS Limiter: Agent limits the frames per second on some views to save CPU. To have a smoother experience at the price of some CPU usage you can turn this off here.